Our Goal: Ignite visits to the Detroit Institute of Arts.
Our Approach: Ignore the museum.
---
Background
The Detroit Institute of Arts (DIA) was undergoing a major renovation including a significant change in the way its exhibits were displayed and presented. They challenged Perich+Partners to position their fine arts museum as a compelling place to go, for everyone.
Brief
Provide strategic direction for a creative brief that would ignite visits to the DIA.
The DIA wanted to better understand the primal appeal of art as a way to convince Metro Detroiters to visit the museum again and again. Enter Rita Denny, Chicago anthropologist, one of a new breed of anthropologists who investigate our own culture with the kind of zealous curiosity that Margaret Mead once applied to Samoans.

— Laura Berman, "Clever Ads Transform DIA into Getaway"
original article >
What we discovered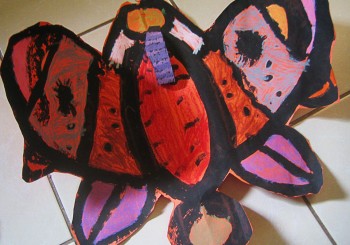 We began our project for the DIA and Perich + Partners by asking the ethnographic, cultural (rather than philosophical) question, 'what is art?' Hired to provide strategic direction for a creative brief that would ignite visits to the newly renovated museum our fieldwork took us outside the precincts of the art museum to explore where art lives in people's lives, hearts, and imaginations. We connected "art" to our respondents' everyday experience, especially its power to momentarily transform the everyday, to take us out of the ordinary as we move through the ordinary — passing a daughter's picture on the refrigerator door, a glancing view of a photograph at our morning coffee stop.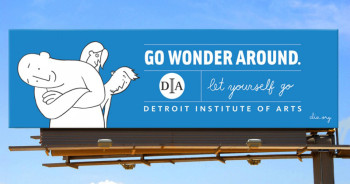 These discoveries, far afield from the DIA, provide our clients with a new vocabulary to communicate the experiential pleasures of a trip to the DIA.  By connecting art's transformational power to the everyday, we provided new pathways to the museum experience.  We upended tacit assumptions about museums and the cultural barriers that disconnect "art" from daily lives. Our recommendation respected and honored the DIAs view of/commitment to ART but equally respected the primacy of individuals' interactive experience with art in everyday life.  Plus Brilliant Creative. (see http://perich.com/case-studies/dia/ for case study and creative campaign).